Submitted by Barrett Morgan ... on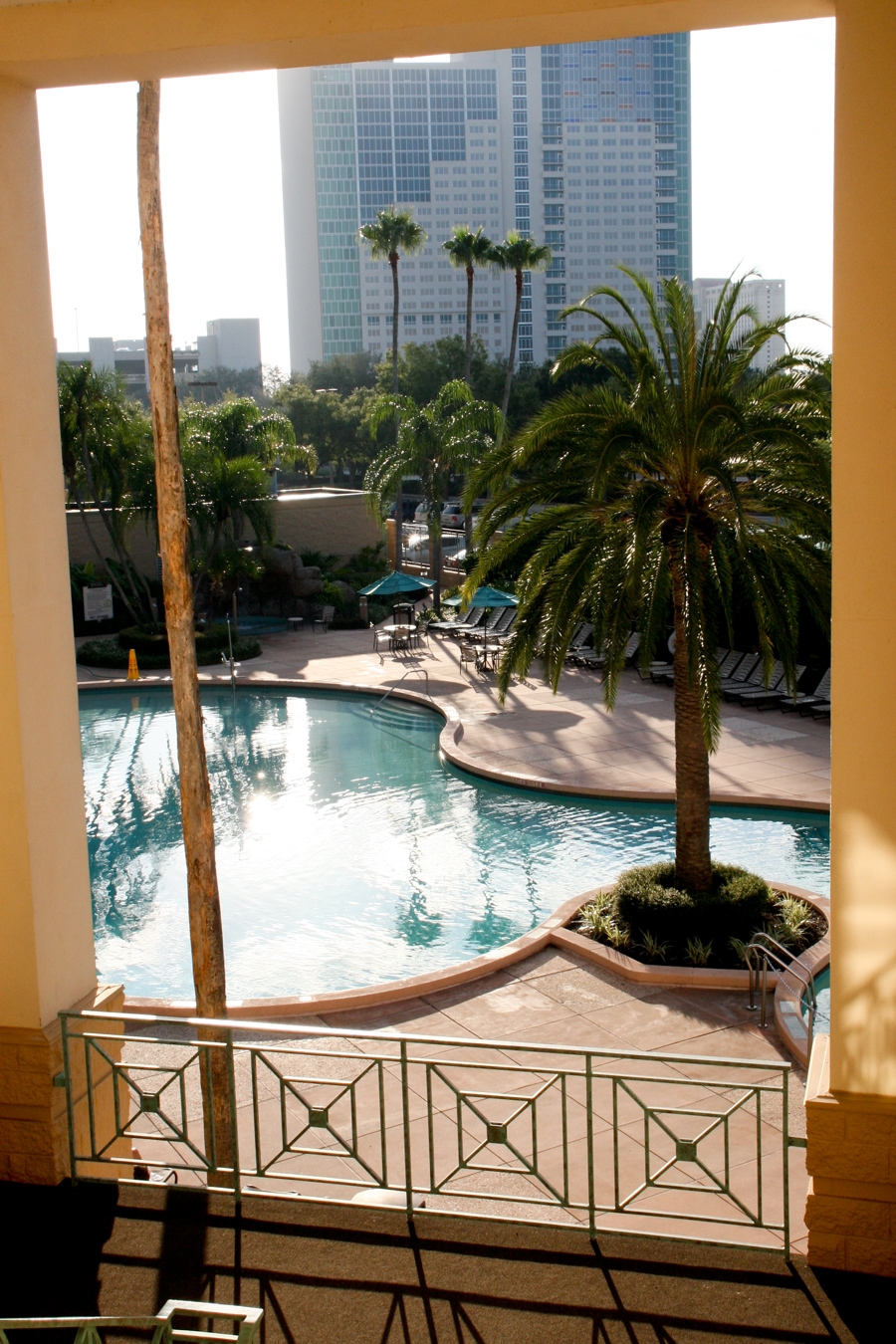 This past month I had the opportunity to go to the Christian Legal Society's National Conference down in sunny Orlando, Florida. After designing and developing their website over a year ago there have been some transitions within the organization and it was good to catch up and visit about their goals and help them out on location during the conference.
It was an opportune time for me to meet some of the board members, chapter leaders, as well as connect with many attorneys throughout the US.
First thing I learned - Drink plenty of water before shaking hands and talking all night. It gets exhausting after a couple hours. I felt like I should have carb-loaded.
The highlight of the weekend for me was during Thursday night's opening ceremony. Don Davis of World Impact led the group in a passionate talk about the name Christian and owning that name as an organization.
Second thing I learned - Be passionate about what you do. People notice, and it changes lives.
I was able to connect with Don that night during dinner before the ceremony and he asked about what I do, talked a lot about Wichita, and we joked about how it took us flying to Orlando to connect. The man has a heart the size of a football.
Third thing I learned - Circumstances are for naysayers, there is a purpose for everything that happens in your life.
One of my good friends, Carl Hebert, was also in Orlando for business. We were able to connect one afternoon and evening, and we shared about how being in Orlando on a business trip was really really hard...
Fourth thing I learned - Stop and smell the roses, even when you're being challenged.
I highly recommend traveling to Orlando during October and November! Especially if you can take a day to enjoy the extreme amounts of touristy things - it makes you feel like a kid again!
Fifth thing I learned - Always take your wife with you to Orlando!...
*** Also, on the flight home, the very bottom picture shows the beginning of it all... we flew into Atlanta into some serious storms. When it lightninged around us, it was instant thunder, because the lightning was RIGHT OUTSIDE THE WINDOW. It was great! ***
Have Laptop, Will Travel