Submitted by Barrett Morgan ... on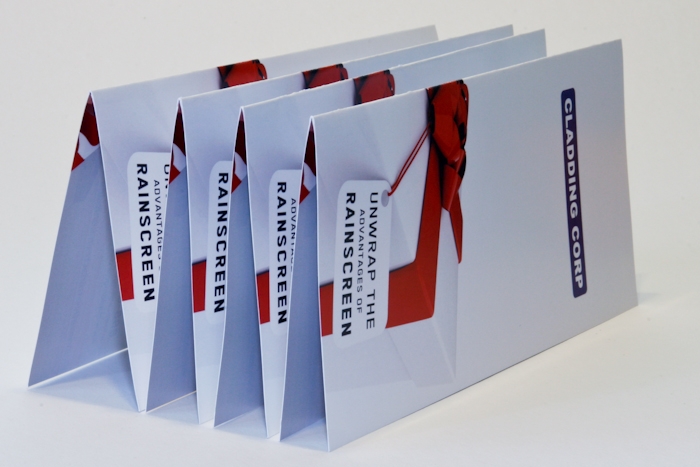 Get your marketing department ready for the upcoming holidays by planning ahead this year.
Do you have a plan for November? Give thanks for the people in your office in a way that they would really appreciate. What about during their time off, are you prepared for (can we even say it this early...) the New Year?
We have done a couple of great holiday pieces and they are pictured below.
You can use this time to try and instigate sales, give thanks, or just put a smile on someone's face.
Be creative this year, it's one of the great times to put an effective design on a piece that your customers or co-workers really appreciate.
Corporate holiday package ideas -
Spread the gift of music - iTunes gift cards make a great gift. Pair that with your list of top favorite tracks of all time.
Write a hand written note to everyone in your office - This has been a rough year for a lot of people, a personal message from you would mean a lot. We can design the stationary, you can write a personal message to everyone in the office. *including a bonus with this letter is much appreciated, of any size.
Take a picture of all of management in a goofy holiday setting - Spread this picture around the office to get people to smile during the next couple of months.
The more personal you make these packages, the more people will enjoy them.
We can also produce your family's holiday cards! Check out our photography pricing, pair that with our design and development practice, and you could have quite the unique and inspiring Christmas card this year!
Family card ideas -
Themed Photos - We're talking of favorite TV show themes, movie themes, bands, etc. This is the year to be goofballs. Don't dress up in denim... unless it's to make fun of your old family photo of you all dressed up in denim...
Save money and email a PDF to everyone! We can design it, it can be more than one page, and be as themed as you want it to be! Link it up to your facebook pages, photo albums, tell your family story.
Send out a DVD to everyone * - Make a family recap of the year, gather up some photos, videos, favorite songs, and we can throw it together on a nice video for you.
*Do the above video, put it on YouTube, save postage, and forward the link like all of our loving Moms already do.
Do all of the above and have the coolest holiday experience ever!
If you have any other unique ideas, share them on our wall! We'd love to hear from you.
316.650.6010
*Sorry if this got you all worried too early in the year. It's just good to plan ahead, and we like spreading cheer!