Submitted by Barrett Morgan ... on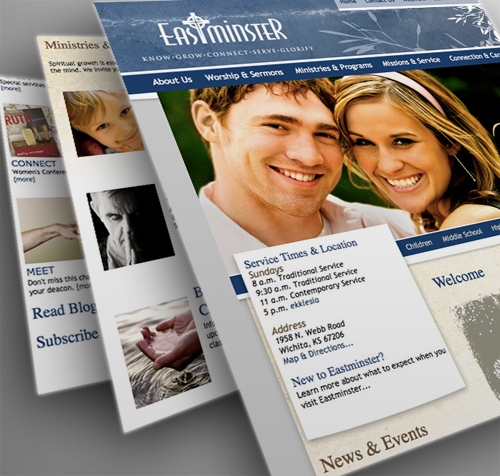 Those that don't have it, want it. Those that do have it, love it.
Content Management Systems
Websites built on Content Management Systems are pretty much our standard build now. This puts the management of your website's content completely into your hands. You decide when to publish new stories, when to release new products, all with a couple of clicks.
What does this mean for you?
There are a couple of new things that come with operating a website on a CMS (Content Management System). On your end you have to decide how you plan to publish information on your new site, and how you plan to interact with your viewers. On our end we have to manage software updates that make sure your site is running the best system available.
Your site should always have a goal.
Are you collecting emails for your mailing list? Selling a product? Or pushing people to pick up the phone and call? Set this goal at the beginning, and stick to it until it has justly run its coarse.
You need to make the choice to switch to a CMS for yourself.
It's a little bit more management, and can open doors to new areas of your business that you might have been missing out on for some time. What if there's a group of people interested in your product that would love to read your new features and news releases on a weekly or daily basis? That constant flow of information would be an encouragement for your readers to take action towards your goals you've set, increasing the value of your marketing and user experience.
A necessity to a good quality CMS website is rich meaningful content.
A lot of people don't realize the amount of content that needs to be pushed to a website to keep their clients and readers interested in their business. It has to be interesting, it has to be a quick read, and it has to keep them coming back for more.
So for all of you with a static website, or even one of our old Flash websites, give us a call to talk about how we can prepare, guide, and build your new website on a Content Management System.
Here are some great examples of sites built with a CMS - http://www.barrettmorgandesignllc.com/projects/Development
And here is what our clients are saying about them - http://www.barrettmorgandesignllc.com/story